Rusal, one of the world's largest aluminum producers (RUSAL), and ELSOGroup, Russia's largest leading heating equipment manufacturer, announced that they will jointly produce aluminum radiators at the Nadvoitsy aluminum plant at RUSAL's production base.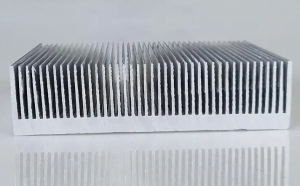 The joint venture, named "Russianradiator", is tentatively scheduled to start in the third quarter of 2015. The initial stage is expected to produce about 2 million radiators per year. It is planned to achieve full production by 2019, with an annual production capacity of 4 million. RUSAL will provide 4,000 tons of aluminum products per year. Radiators are mainly sold in Russia and the CIS countries. This project may use 5083 aluminium Sheet.
A total of $9.4 million will be invested in the joint venture, in part from bank loans, and both companies will contribute equally and own 50% of the shares each. Funds borrowed from banks are mainly used for equipment procurement and reconstruction.