On April 11, Commercial Aircraft Corporation of China issued a letter to Climb ALU (Group) Co., Ltd. (hereinafter referred to as "Climb ALU.") has issued the 5083 Aluminium plate engineering approval certificate. This marks that Chinalco Southwest Aluminum 5083 aluminum alloy pre stretched thick plate has officially passed the China Civil Aviation Airworthiness Certification, obtained the authorization of COMAC, entered the C919 aircraft qualified product catalog, and become the only domestic qualified supplier of aluminum for large aircraft.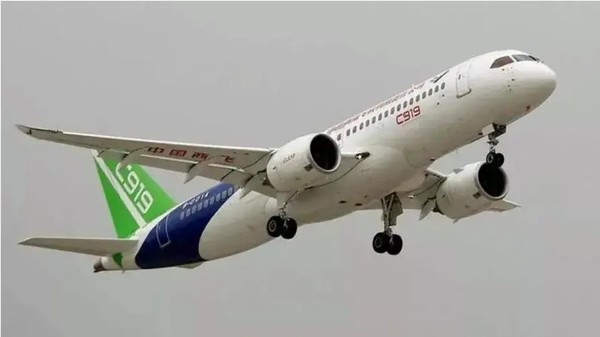 On June 19, Shandong Nanshan Aluminum Co., Ltd. (hereinafter referred to as "Nanshan Aluminum") signed a contract for the supply of landing gear forgings with Safran Landing Gear Systems Co., Ltd., marking that the coverage of aviation materials of Nanshan Aluminum has expanded to aircraft structural parts, which means that the aviation road of Nanshan Aluminum has reached a new level.
On July 16, Nanshan Aluminum passed the product certification of extruded profiles for Airbus A320 wing stringers, becoming the only supplier in China that passed the certification of extruded profiles for Airbus aluminum alloys.
The production technology threshold of aviation aluminum is extremely high, and the requirements for product quality, stability and traceability are almost strict. The continuous breakthroughs in aviation aluminum production show that China's aluminum processing and production technology and control level have made a new leap, which will certainly play a positive role in promoting industrial technology progress in an all-round way.
The international trade relief cases against China's aluminum and its products continue to grow explosively. In addition to the smoke of the Sino US trade war, China has also suffered nearly 10 new trade relief cases from countries and regions such as the Eurasian Economic Union, Lebanon, Argentina, Mexico, Indonesia, and many other early trade relief cases have issued affirmative rulings, As well as a number of early trade remedy cases have been reviewed at sunset, the international trade situation has become increasingly severe. Therefore, although China's aluminum exports reached 5.21 million tons in 2018, an increase of 22.8% over the previous year, it is doubtful whether they will continue in the future.